Explore Simucase
See how Simucase helps SLP students and
professionals learn in a virtual environment.
Watch Video
Request a Demo
Simulations
Use simulations to assess, complete diagnostic findings, make recommendations, and provide intervention for virtual patients.
There are four types of simulations to help improve your clinical skills and gain clinical experience.
Observation Videos
The patient video library includes a variety of engaging video clips that cover valuable topic areas in speech-language pathology.
Watch on demand and earn observation hours. For videos longer than 10 minutes, Interactive Mode—which presents questions that test your knowledge throughout the video—is available.
Popular topics for SLPs
Explore our library of clinical simulations.
Explore new SLP videos and simulations.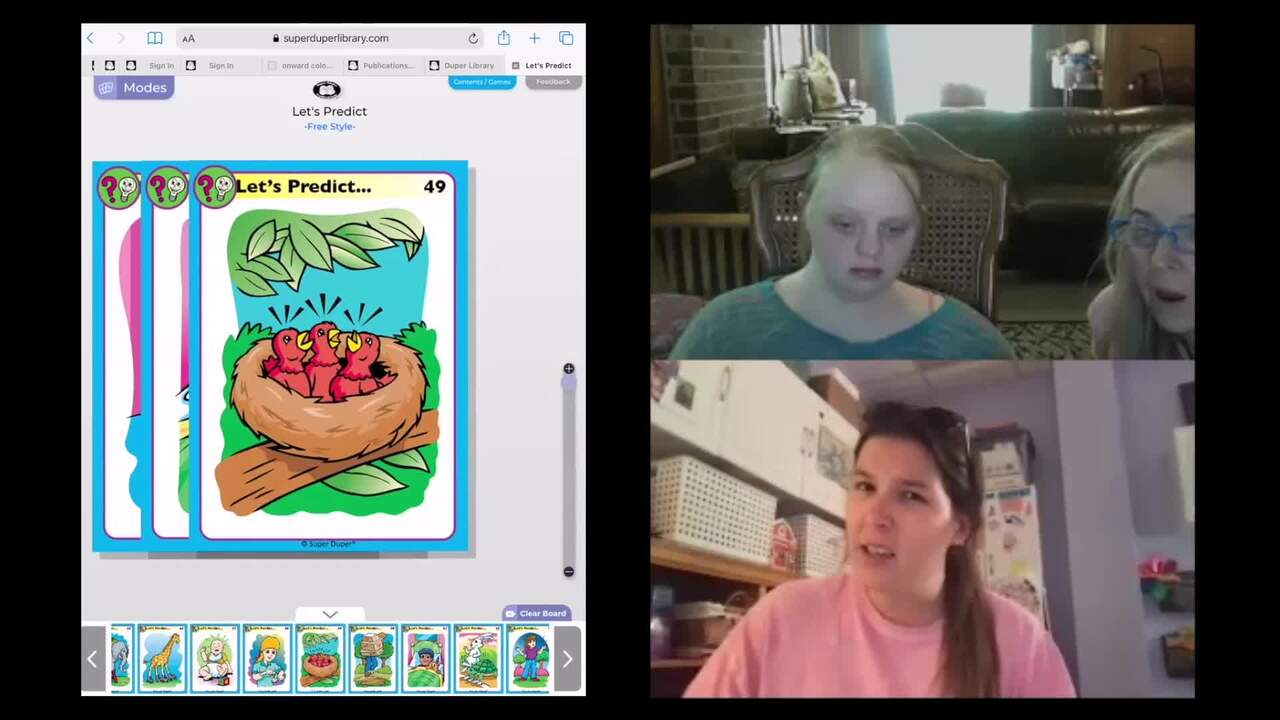 Julia- Telehealth Session 2
Julia is a 15-year-old with a diagnosis of Down syndrome, phonological disorder, and mixed receptive-expressive language disorder.

Arren- DELV Part-Task Trainer (SLP)
Arren is a 5-year-old nonmainstream speaker referred to you by your Supervising Speech-Language Pathologist due to language concerns. You are assigned to complete the Diagnostic Evaluation of Language Variation with Arren and report your findings.
Recommended time for completion is 90 minutes.
What students are saying about Simucase
"Simucase is a great tool to help me make the transition from the classroom to clinical practice much easier."
-Kristy Williams, Midwestern University