/* breaking #content-main-nest-div */ ?>
Become a part of our team
Join an innovative force in competency-based online education.
Work from Home
Our innovative business model has been 100% virtual from day one. No commute. No cubicles. Work 8-5 in your time zone.
Work/Life Balance
We offer 21 days of paid time off per year as well as your birthday and national holidays and observances.
Company Meeting
Each year we fly everyone to a new location for socializing, strategizing, and team-building.
Benefits
We offer comprehensive medical, dental and vision group health insurance, flexible spending accounts, telemedicine, accident insurance and more.
401k
We match up to 3% of your salary, which is fully vested immediately, and offer traditional pre-tax and ROTH options.
Perks
Professional development, charitable gift matching, wellness programs, office supplies, internet stipend, and a personal Mac computer - you get it all!
---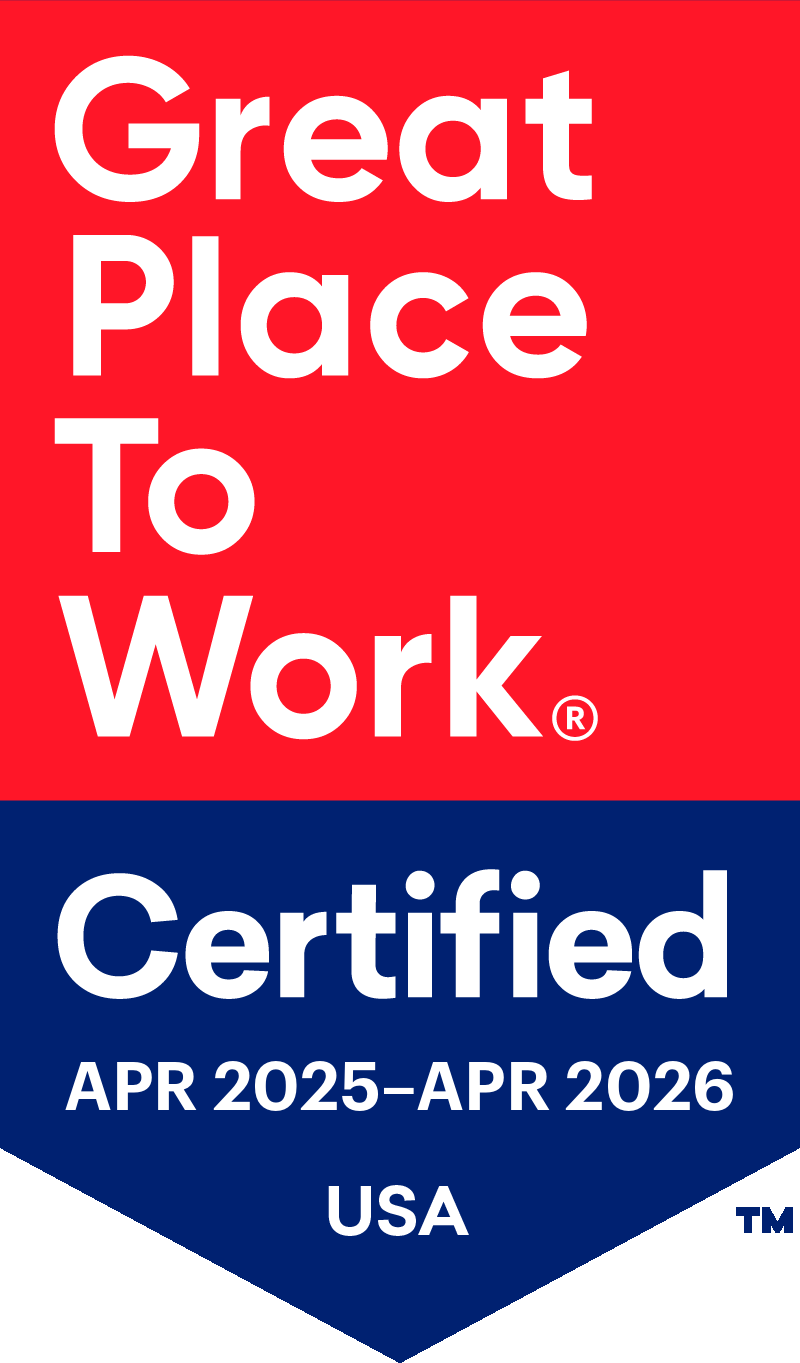 100%
Management is approachable, easy to talk with.
100%
People here are treated fairly regardless of age or sexual orientation.
100%
Team members are encouraged to balance their work life and their personal life.
At Simucase, we treasure our unique work culture and the passionate, dedicated members of our 100% virtual workforce. We're honored that Great Place to Work® has recognized Simucase as a great workplace!
Great Place to Work-Certified since 2021
Best Small Workplaces™ 2021, 2023
Best Workplaces in Texas™ 2022, 2023
Our core values
Be Reliable & Excellent
We believe in being models of reliability and integrity. That means we keep our commitments to team members, partners and customers alike, and pursue excellence in all that we deliver.
Communicate Openly & Effectively
We believe open and direct communication is the cornerstone of a positive work environment. That's why we maintain transparency at all levels, and proactively and consistently share information within and across teams.
Collaborate & Support Always
We believe in helping each other succeed and working collaboratively to achieve our goals. Not only is fanatical support our mantra, we genuinely care about the people and professionals we serve, both inside and outside the organization.
Act Like An Owner
We believe in taking clear ownership and accountability for our work and fiercely protecting our unique culture. This passion drives us to continuously look for ways we can do things better, take calculated risks and to always treat the company as if it was our own.