Respected Educational Institutions Trust Simucase
Preparing tomorrow's leaders at the nation's most prestigious universities.
We are proud to work with the best programs and professionals.
"Simucase is a valuable tool for students and faculty. I have had positive feedback from the students-it just amazes me how far the technology has come. I appreciate everyone's constant hard work and dedication to this quality product. On behalf of the NDSCS OTA program, thank you!"
Elizabeth Schlepp, M.Ed, COTA/L
North Dakota State College of Science
"This is a great platform to challenge studetnt\'s clinical reasoning skills. It offers an opportunity that does not rely on mannequins or standardized patients (which are great, but sometimes unreliable). This can be assigned as homework or other learning activities/assessments."
Katey Howland, EdD, MS, OTR/L
Husson University
"I chose to include virtual simulations from Simucase to achieve learning objectives in my Neurologic Rehabilitation courses that previously had a Student Neuro Clinic component. Simucase provided my students with experiences designed to strengthen skills such as clinical observations, interviewing clients and families, collaborating with other disciplines, administering and interpreting assessments, designing intervention plans, and implementing interventions using video-recordings of client scenarios. Evidence from the final student reflections demonstrated students achieved the learning objectives by participating in Simucase simulations and reflective assignments. I am so thrilled that I took a leap of faith and integrated Simucase in my courses and will continue to every year. Besides the excellent student growth noted, I had responsive and effective support from the Simucase team from day one which was invaluable to me."
Jennifer Nash, PT, DPT
University of Nevada, Las Vegas
"In an effort to restructure a largely attended and work-intensive diagnostic seminar, my colleagues and I reviewed Simucase. Within minutes of the introductory preview session, we quickly realized how practical and functional the program was. Simucase mirrored our diagnostic clinical format, breaking down each critical step of the diagnostic experience, simplifying the process, while providing specific, important, feedback to the novice intern. It's the perfect simulation for the speech-language student!"
Melissa Kern Fitzgerald, MA/CCC-SLP
Hofstra University
"I have been using Simucase since 2014. I use Simucase in all my graduate coursework as a way for students to demonstrate knowledge and practice skills in a low-stakes, high-gain manner. I appreciate that Simucase includes multiple components for the cases, from case history to treatment recommendations and referrals. The students can also use these cases to develop lesson plans for the client and self-reflect on their clinical skills. Simucase creates a connection between lecture, simulation activities, and clinical practice, which generalizes to acquisition of knowledge and skill. Simucase has been an integral part of my low-incidence disorder courses. A student may have limited experience working with a child diagnosed with a fluency disorder. Simucase facilitates critical thinking of cases that generalizes to real-life clinical interactions."
Alison R. Scheer-Cohen, PhD, CCC-SLP
California State University San Marcos
"Simucase allowed me to facilitate a lab environment in a large undergraduate lecture-style classroom. Students reported feeling more confident in their assessment and clinical writing skills. They enjoyed the 24/7 access to materials and the opportunity to practice as much as they needed without pressure and at their own pace. I noticed a higher level of performance in clinical decision making and report writing. Using Simucase was a platform for an active learning environment such as working in groups and sharing oral and written summaries of cases with peer feedback. Simucase allowed me to raise the bar of expectation higher because students were motivated to explore and learn more in this virtual environment. Both the students and I were proud of their work."
Katie Strong, PhD, CCC-SLP
Central Michigan University
Join the 600+ institutions that use Simucase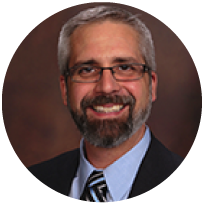 Questions?
If you have questions or are interested in a free trial, our expert customer service staff would love to hear from you.