GET A FREE SIMUCASE MEMBERSHIP AND MAKE YOUR COLLEGE RESUME STAND OUT!
---
As the leading simulated learning platform for current and future SLPs, Simucase provides unlimited learning opportunities in a no-risk virtual environment. Our innovative Student Ambassador Program provides an opportunity for select, ambitious college students who want to gain valuable work experience while promoting Simucase to their peers. If you want to advance your education and distinguish your college resume, consider becoming a Simucase Ambassador today.
Selected Ambassadors will also enjoy a complimentary Simucase membership ($99 value), online recognition, mentorship, recommendations for grad school, and Simucase swag!
Apply Now
Qualifications include:
Must be a current graduate or undergraduate student in an ASHA-accredited program
3.5 or higher GPA
Active Simucase user
Active on social media (Instagram, FB, Twitter, Snapchat)
Excellent verbal and written communication skills
View Job Profile (PDF)
Meet Our Current Ambassadors
Melanie Hyde, Valdosta State University
Melanie is a graduate student in Communication Sciences and Disorders at Valdosta State University. She is scheduled to graduate with her Master's Degree in May 2018. Melanie developed a passion for working with children while serving as a private practice SLP-A. Her career plans include becoming a pediatric SLP specializing in diverse communication and feeding disorders, and pursuing her love of research to further the field of speech-language pathology.
Meggie Sontag, University of Cincinnati
Meggie is an undergraduate Junior at the University of Cincinnati. She is interested in working with children as a Speech-Language Pathologist. Recently, she became interested in assisting individuals with disabilities after doing volunteer work with children with autism. Meggie also volunteers in the Speech Department at Cincinnati Children's Hospital, and hopes to one day practice in a hospital setting as a Speech-Language Pathologist.
Taylor Lorengo, Arizona State University
Taylor is in her first year of the Speech-Language Pathology Master's program at Arizona State University. She completed her undergraduate degree in communication sciences and disorders from Eastern Washington University in 2016. Taylor has been using Simucase for two years and is very excited to help other students experience the program benefits.
Jessie Vickers, Texas Tech University
Jessie is a first year Speech-Language Pathology graduate student at Texas Tech University Health Sciences Center in Lubbock, TX. She is most interested in working with pediatric and adult patients with traumatic brain injuries. Her goal after graduate school is to move back to the DFW area and work in a hospital setting. Jessie is a member of the local and national NSSLHA chapter, TSHA, American Diabetes Association, and multiple national honors societies. She really enjoys educating and advocating for others.
Dianna McKnight, California State University, San Marcos
Dianna is a first year Speech-Language Pathology graduate student at California State University San Marcos. Recently home from living in Spain, she is excited to use her Spanish skills in her clinical placements and future career. Dianna loves exploring all the various settings in which a speech-language pathologist can work, and is still narrowing her options regarding her area of career specialty. She plans to use Simucase to learn how to treat future clients, and is looking forward to sharing Simucase with other students and professionals.
JoAnna Decker, Old Dominion University
JoAnna Decker is a graduate student in the speech-language pathology program at Old Dominion University in Norfolk, VA. She currently holds the position of president in ODU's chapter of the National Student Speech-Language Hearing Association, NSSLHA. Her main areas of interest are aural habilitation and language development in the deaf and hard of hearing population. Prior to attending ODU, JoAnna traveled the country as a singer-songwriter and recording artist. She was on the television show American Idol, and was recognized in American Songwriter Magazine for her songwriting abilities. She attended Berkley College of Music in Boston, MA from 2002-2004.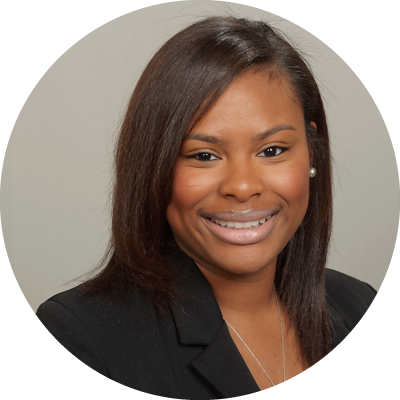 Jasmine Cade, Texas Woman's University
Jasmine Cade is currently in her first year of graduate school at Texas Woman's University. She received a Bachelor of Science Degree in Speech and Hearing Sciences from Lamar University in May of 2011. Shortly after, she practiced as an SLP-A in private practice and school settings. . After graduation she will continue to serve children in the schools. Jasmine has also been a member of the Texas Speech-Language Hearing Association (TSHA) since 2012.
Emma Feige, Western Kentucky University
Emma is an undergraduate Senior at Western Kentucky University studying Communication Disorders with a minor in American Sign Language. She is interested in working with individuals with special needs as a speech-language pathologist. She has a strong passion for that population as she has worked with them throughout her college career. She is excited to see where the rest of her education and her career takes her.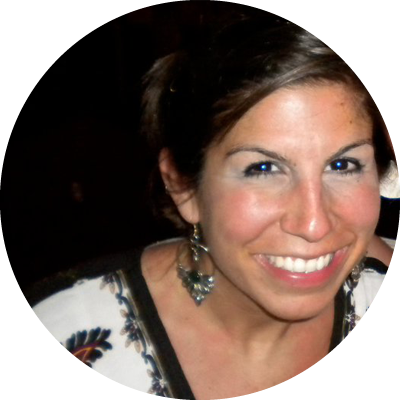 Katina Behm, James Madison University
Katina is earning her Master's of Science in Speech Language Pathology at James Madison University. Prior to pursuing this degree, Katina earned a Bachelor's in Sociology, a Master's of Education, and a certification to teach. She plans to work with adult populations when she graduates. Katina is in her clinical practicum and final year at James Madison and looks forward to applying what she's learned in the classroom to her future profession.
Morgan Bock, University of Wisconsin-Whitewater
Morgan is a second-year graduate student at the University of Wisconsin-Whitewater. She received her undergraduate degree in Cognitive Science from the University of Delaware. Morgan is most interested in working in a hospital setting, and hopes to work with patients with dysphagia and/or cognitive deficits. Morgan has been using Simucase throughout her graduate career to help hone her clinical skill set, and plans to continue to utilize Simucase as she progresses in her career.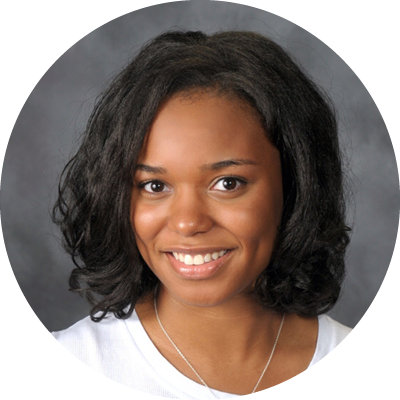 Sierra Odoms, University of Toledo
Sierra is an undergraduate Senior at the University of Toledo and studies speech-language pathology. Sierra has volunteered as a student research assistant in studies of dysphagia, stuttering, and phonetics. In the fall of 2016, she had the opportunity to present at the ASHA Convention in Philadelphia, Pennsylvania. There, she discussed the effects of apraxia on an individual's vowel space. In addition, Sierra is very involved on UT's campus as an Ambassador for the College of Health Sciences, NSSLHA member, and a Resident Advisor.
Taylor Patullo, Marywood University
Taylor Patullo is in her final graduate year of the Speech-Language-Pathology program at Marywood University. She utilized SimuCase for a summer semester of clinical work and is looking forward to continuing with the program. She is most interested in working with young children and/or clients with voice disorders. She is a member of her local NSSLHA Chapter and several honors societies.