Explore Simucase
See how Simucase helps audiology students and
professionals learn in a virtual environment.
Watch Video
Simulations
Use simulations to assess, diagnose, make recommendations, and provide intervention for virtual patients.
There are four types of simulations to help improve your clinical skills.
Observation Videos
The patient video library includes a variety of engaging video clips that cover
valuable topic areas in audiology. Watch on demand and earn observation hours.
Popular topics in audiology
Explore our library of clinical simulations
Explore new audiology videos and simulations.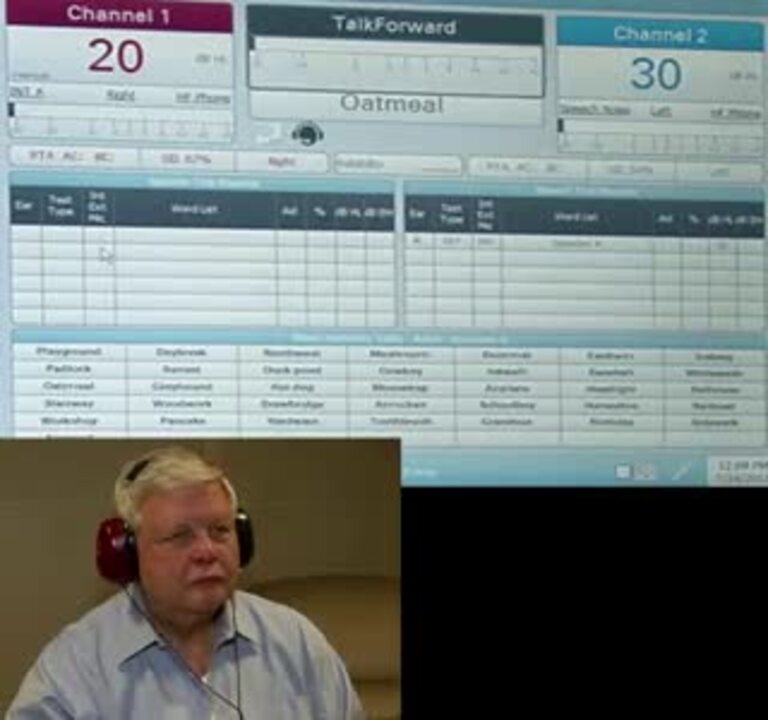 Donald- Speech Recognition Testing with Audiologist
Donald is a 75-year-old male who was self-referred for evaluation to determine if his current hearing aids were meeting his needs.
Vickie- Assessment (AuD)
Vickie is a 27-year-old woman with the chief complaint of tinnitus and hearing loss in her left ear. Her primary care physician referred Vickie to your clinic for hearing assessment. You are the audiologist assigned to complete his evaluation.
Recommended time for completion is 40 minutes.
What students are saying about Simucase
"Simucase is a great tool to help me make the transition from classroom to clinic."
-Kristy Williams, Midwestern University